Really?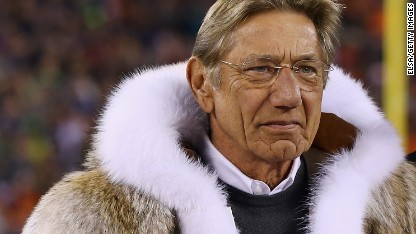 Joe Namath's massive fur coat. JCPenney's big spell check fail. Social media had a field day with Super Blah XLVIII.
FULL STORY
But don't worry, there is still plenty of crime in the news:
Convicted killer escapes, takes woman
Dylan Farrow's horrific allegations

CNN producer caught in gun fight

Girl kept as sex slave for 14 years

Authorities investigating the death of actor Philip Seymour Hoffman found about 50 bags of what's believed to be heroin in his home, law enforcement sources familiar with the probe say.
FULL STORY