A horrible "tragedy" happened in Boone recently. Or was it really just murder?
First, an elderly couple was found dead in a hotel room in Boone.
Then, less than two months later, a young child was found dead and his mother rushed to the hospital. In the same room.
Turns out, as was widely expected by virtually everyone in the community here once they heard the news, the deaths were caused by exposure to carbon monoxide. Apparently, the heater from the pool (located directly below the room) was vented directly into the room. And the hotel was warned by the local health department to correct the problem immediately once it was discovered--BEFORE the death of the boy and near death of his mother.
Yet, either the hotel did not fix the problem or tried but did not successfully correct it (eventually we'll know). And if it is the latter, the hotel rented the room again without first making sure it was safe. And they did it before they received the results from toxicology tests on the first two deaths, which came in only a day or two after the death of the little boy!
So, whether it was negligence (i.e., failing to fix the problem) or recklessness (i.e., exposing innocent people to hazardous conditions), some hotel employee is guilty of murder. So,
that
should be the headling.
Ironically, on one local news site, there is a headline about murder in a hotel, but one that occurred in Hickory:
http://www.goblueridge.net/news/20278-murder-charge-filed-in-hickory-motel-death
As for the "tragedy" that occurred at the Boone hotel, it is of course too early for the media to report on murder charges (since there are none). Yet, its description of the incident as a tragedy as opposed to a culpable killing is irresponsible because it reinforces misconceptions about what murder is (and isn't).
Think of it this way: One man kills one person at a hotel in Hickory, and it's "murder." A for-profit company kills three people over two months, and almost kills another. And that is a "tragedy." If the hotel were a person, it would be a serial killer.
So why don't we call them what they are?
EDIT: Here is CNN's incredibly horrible coverage of the story ("mountain way of speaking?" Really?)
Boone, North Carolina (CNN)
-- For a time, it had the makings of a mountain mystery. Three deaths -- first an elderly couple then, weeks later, an 11-year-old boy -- in the same hotel room with the same immediate response from authorities: cause of death undetermined.
When the third death -- that of a South Carolina youth visiting Boone with his mother -- made news over the weekend in a Charlotte Observer story ("Mystery surrounds Boone motel deaths,") it brought on reader comments punctuated with words such as "terrifying," "bizarre," "really weird," "incredibly creepy."
"Bates Motel in Boone?" offered one reader.
In this town where the old ways of the mist-shrouded North Carolina mountains still abide alongside massive multi-million-dollar developments, a booming tourism industry and a lynchpin university complex at Appalachian State, the deaths in Room 225 at the Best Western Plus Blue Ridge Plaza hotel were indeed enough to get people talking.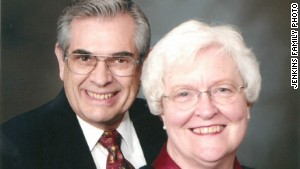 The deaths of Daryl Dean Jenkins, 73, and Shirley Mae Jenkins, 72, in Room 225 were both from carbon monoxide poisoning.
Not so much in the realm of the unknown, however. More in the spirit of there's-got-to-be-an-explanation -- and with genuine mountain sympathy for the victims and their families.
"If it's the same (cause for all three deaths), this is ridiculous," Betty Austin, owner of the Mountain House restaurant near the hotel, told CNN Monday.
"Gotta be something going on," said Chuck Style, a manager at Idol's Tire & Auto Services also near the hotel.
"It's a real nice hotel. That's kinda what's so shocking about it," said Style, who added that the talk in town was focused on an unseen yet quite tangible probable cause: carbon monoxide.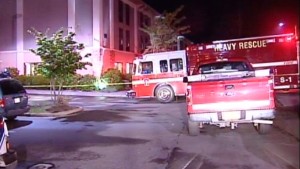 The mysterious deaths in Room 225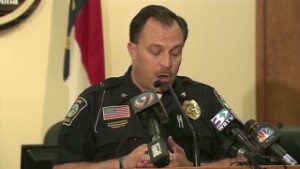 Police: Boy likely died of asphyxia
On Monday, investigators confirmed the locals' speculation.
Boone Police Chief Dana Crawford told reporters that shortly after noon on Saturday, when emergency personnel responded to the hotel to find 11-year-old Jeffrey Lee Williams dead and his mother, Jeannie Williams, 49, ill, "a presumptive test indicated elevated level of carbon monoxide in the room."
Crawford said after an autopsy on the boy's body, "preliminary indications are that he died from asphyxia." Other toxicology results were pending, he added.
Crawford went on: full-blown toxicology tests had concluded within the last 24 hours that the deaths of Daryl Dean Jenkins, 73, and Shirley Mae Jenkins, 72, from Washington state, in Room 225 in April were both due to carbon monoxide poisoning.
Autopsies conducted soon after the couple died had been incomplete.
Left unsolved is the source of the smothering gas.
"As of today, the business remains closed and under the control of investigators," Crawford said Monday.
Examiners from the state board overseeing plumbing, heating and fire sprinkler contractors will be at the hotel on Wednesday, the chief said.
Williams, according to a relative quoted in the Charlotte Observer, had gone from home in Rock Hill, South Carolina, to Boone with her son to pick up her daughter from a mountain camp. She remained hospitalized in stable condition Monday.
An attorney retained by the hotel issued a statement to media saying the "health and safety of guests who stay at our hotel is our number one priority.
"Our thoughts and prayers go out to the family and friends of those involved," added attorney Paul Culpepper.
"We are cooperating fully with authorities who are investigating this truly tragic incident. The hotel will remain closed as we work closely with authorities to address any issues identified and authorities declare the hotel cleared for occupancy."
In Boone, where the mountain way of speaking to the point can cut as clean as a biting morning wind, restaurateur Austin summed up the attitude of many.
"If you had this happen one time," she said Monday, "why in hell didn't they do something about it?"