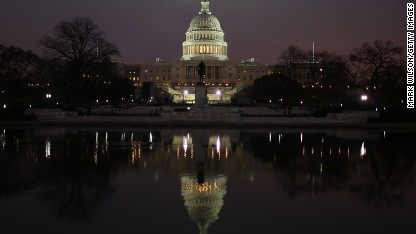 Boehner's remarks about the House GOP's plans came a day after Senate leaders said they were nearing a deal to end the shutdown.
FULL STORY
So you'd think the nation is hopelessly deadlocked, no? Like there are two sides representing two groups of people that simply do not agree?
That would be a result of how this event is being and has been covered by the news.
But, according to a new report from NBC News, Americans share much more in common that you might imagine. See?
It's just that this particular event and the way it is being covered is creating the impression that there are two Americas, each divided deeply from the other on fundamental issues, thereby explaining the deadlock in Congress.
The reality is, we now know why the shutdown persists. So if you have five minutes--just five minutes--you can understand it too. Right here: