CNN: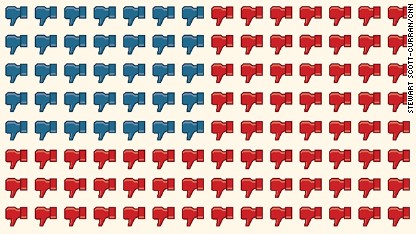 A majority of Americans say the government shutdown is causing a crisis or major problems, a new CNN/ORC Poll shows.
FULL STORY
Fox:
A LOOK THROUGH the slimdown contingency plans of the federal government shows some commissions and agencies have zero employees reporting for work, prompting watchdog groups to ask the question: Why do they even exist?
USA Today:
More people blame GOP for shutdown
New York Times:
By STEVEN ERLANGER
Five years after a financial crisis in the United States helped spread a deep global recession, much of the world again fears it could be collateral damage.
By JACKIE CALMES
President Obama said Speaker John A. Boehner should hold a vote in the House on a measure to finance the government.
Washington Post:
For the first time, the White House says it is open to a short-term increase in the federal borrowing limit, which will be fully exhausted Oct. 17.
COLUMN | You sent these lawmakers here, voters. That imported brand of cuckoo is what's causing this shutdown.