Take a random act of violence with a gun that produces a death, and POOF!, you've got national news.
CNN has this story as its front page story today: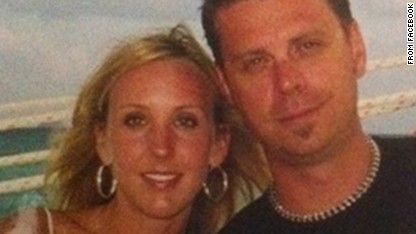 Witnesses say it started when Chad Oulsen, seen here with his wife in a Facebook photo, sent a text message to his daughter during previews at a Florida theater. It ended when another moviegoer, a retired police officer, shot him, police said.
FULL STORY
Oh, and look, heroes, too!
Think of the major themes and narratives used by the media to depict these kinds of stories. This fits right in with them.
As for my reaction, well:
1) The movie company asks people NOT to text during movies ...
2) and the man who was murdered was texting during the movie ...
3) yet he did not deserve to die for that ...
4) although I've been in the same situation with a person texting in front of me ...
5) which is very distracting because of the flashing light that is created by this activity ...
6) and when you ask someone to stop he or she almost always ignores you or appears very put off by your request, as if you are the one doing something wrong.
And finally,
7) Who the hell brings a gun to a movie theater? ...
8) But then had there been a mass shooting there the very same man may have saved a lot of lives and been a hero ...
9) and states have created laws allowing people to carry guns pretty much anywhere they want so ...
10) this is the logical outcome of such laws.