On CNN, it is of course the LEAD story:
DEVELOPING STORY: SEARCH FOR FLIGHT 370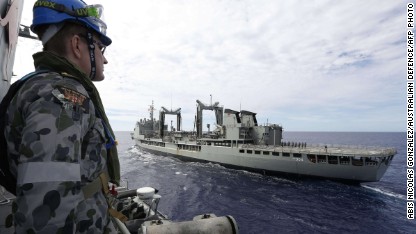 A U.S. Navy official says the pings at the center of the search for the past seven weeks are no longer believed to be from the plane's black boxes.
FULL STORY
Yet, over at Fox, this is the lead story:
SGT. ANDREW TAHMOORESSI tells Fox News' Greta Van Susteren exclusively from inside the Mexican prison where he is being held on gun charges that the official who arrested him 'didn't seem to care' about anything but taking him prisoner.

VIDEO: Treated like POW?
VIDEO: Will activism help?
VIDEO: Mexican border arrests common for US travelers?
GRETA: Help us bring back our Marine
FULL COVERAGE: Marine's struggle for freedom
Meanwhile, over at MSNBC, this the lead story:
So, it is still true that where you get your news matters in terms of what you will see depicted as very important.