Remember the case of affluenza
? The kid who killed four people and basically got away with it because he was rich?
How about
this case
?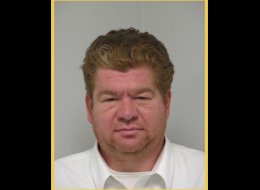 A Delaware man convicted
of raping his three-year-old daughter only faced probation after a state Superior Court judge ruled he "will not fare well" in prison.
In her decision, Judge Jan Jurden suggested Robert H. Richards IV would benefit more from treatment. Richards, who was charged with fourth-degree rape in 2009, is an unemployed heir living off his trust fund. The light sentence has only became public as the result of a subsequent lawsuit filed by his ex-wife,
which charges that he penetrated
his daughter with his fingers while masturbating, and subsequently assaulted his son as well.
Richards is the
great grandson of du Pont family patriarch Irenee du Pont,
a chemical baron.
According to the lawsuit filed by Richards' ex-wife, he admitted to assaulting his infant son in addition to his daughter between 2005 and 2007. Richards was initially indicted on two counts of second-degree child rape, felonies that translate to a 10-year mandatory jail sentence per count. He was released on $60,000 bail while awaiting his charges.
Richards hired one of the state's top law firms and was offered a plea deal of one count of fourth-degree rape charges -- which carries no mandatory minimum prison sentencing. He accepted, and admitted to the assault.
In her sentence, Jurden said he would benefit from participating in a sex offenders rehabilitation program rather than serving prison time.
Wait, so poor people fare well in prison?