Any good news?
You know, positive stories?
Um, no.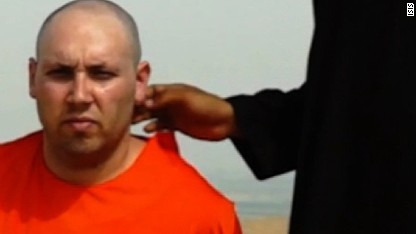 Shirley Sotloff says her son, Steven Sotloff, who was in the video showing the beheading of another journalist, should be spared.
FULL STORY
PRESIDENT OBAMA REPORTEDLY PLANS to do an end-run around Congress to forge an international climate change deal, effectively bypassing the Constitution's requirement to get the Senate's approval for a treaty.

VIDEO: Americans favoring action to limit greenhouse gas emissions?
VIDEO: Cloud Peak Energy CEO talks coal, regulation
After Anna Whiston-Donaldson's son died, she wrote a memoir about his death and her slow emergence from a cloud of grief.