CNN is back to this same story:
BREAKING NEWS: THE SEARCH FOR FLIGHT 370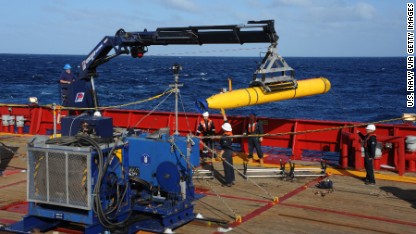 It's a mundane sound, like the ticking from a loud wall clock. But searchers are desperate to hear Flight 370's pinger.
FULL STORY
Meanwhile, the lead story on MSNBC is about the man who literally created the Iraq war and all the mess that followed:
And over at Fox, the lead story is of course something negative about the federal government.
GOP LAWMAKERS are calling on EPA chief Gina McCarthy to reconsider a proposal to regulate many of the nation's streams and wetlands amid intense backlash from farm groups fearing the water rule will drive up business costs.

VIDEO: Global warming media hysteria?