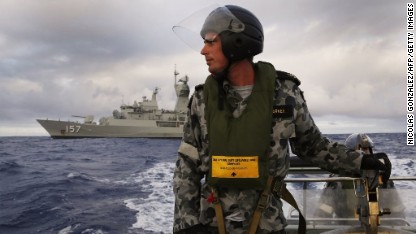 An "object of interest" in Flight 370 search was recovered several hours drive south of Perth, an Australian official tells CNN.
FULL STORY
SOUTH KOREAN FERRY DISASTER
The absence of air pockets on the third and fourth decks of the sunken ferry all but eliminates any hope of finding survivors of the disaster in South Korea.
FULL STORY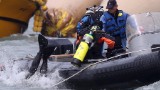 Fox News:
US ARMY PARATROOPERS arrive in Poland to kick off military exercises across Eastern Europe meant to reassure NATO allies, amid Russian meddling in Ukraine.
NY Times:
By TAMAR LEWIN
In the wake of the Supreme Court decision upholding Michigan's ban on racial preferences in admissions, many educators envision relying more heavily on criteria such as income.
By HILARY STOUT and BILL VLASIC
The company asked a federal bankruptcy judge to dismiss dozens of lawsuits over its handling of a defective ignition switch in millions of cars, and to bar similar cases in the future.
Washington Post:
The commander of U.S. forces in Japan was reprimanded after letting sexual misconduct complaints slide, but despite being disciplined, he has been moved to an important Pentagon post.
The president's copters need upgrades, a process that will test whether the Pentagon can purchase major systems without busting budgets and deadlines.