We live in an amazing time. A truly amazing time.
In most places in the world,
violence is at an all-time low
!
But you wouldn't know it from the news. Not most days. Certainly not today: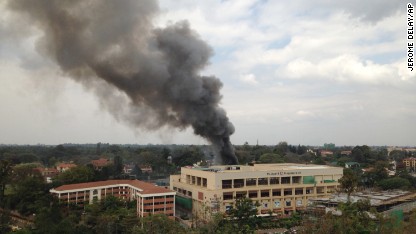 62 dead in Kenya mall attack
2 terrorists believed killed today
Some posed as women
3 attackers may be from U.S. FULL STORY
As if that is not bad enough, the mainstream news today continues to focus on the most random and obscure of violent acts. Like these:
2 adults, 3 kids found dead
Cops: Teens planned to eat mom's liver
Victim's family releases death video
These stories have consequences besides informing us about the world. They wear us down. They cause us grief. Fear. They make us retreat.
Most of all, they divert our attention from all the beauty that surrounds us, all the good that people are doing in our communities.